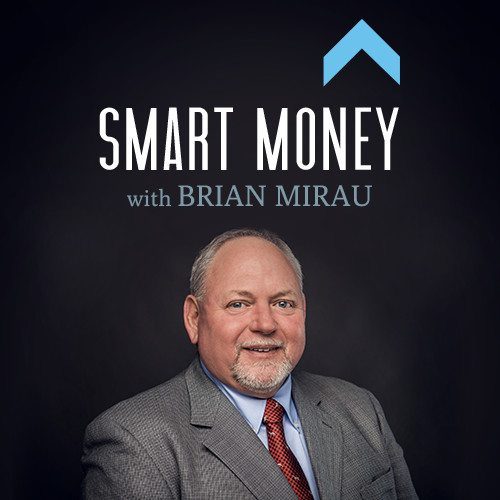 Mirau Capital Media
At Mirau Capital we continue to find ways to extend our reach and education. We believe the better educated you are in this ever-changing financial world, the better prepared you will be. In 2016 we launched our media program to make sure were getting as much good information out there as we can. Brian Mirau has been seen and featured in many different media outlets. Please find the most recent TV appearances, published articles and our radio show Smart Money below. Thanks for spending time with Mirau Capital!
Mirau Capital on TV
Brian Mirau has been featured on several network affiliate stations for his financial insights.
Watch some of his appearances below!
Before you say "I do"
Before you say "I do," get to know the financial side of your partner. Financial professional Brian Mirau talked with KFOX about the four questions couples need to be asking before walking down the aisle.
Q1: Are you a spender or saver?
Click here for a budget worksheet
Q2: How much debt do you have?
Click here for a debt worksheet
Q3: How many kids do you want?
Click here to calculate your child's costs
Q4: How will we save for retirement?
Summer Spending Tips
It's easy to let spending get out of control in the summer. Financial professional Brian Mirau talked with KFOX about four ways you can get your spending in check during the summer months.
Budget, Budget, Budget
Control Credit Card Spending
Pay Attention to Details
Think Long-Term
Congrats 2018 Graduates!
The Class of 2018 still has a lot to learn when it comes to financial matters! Many are relying on Mom & Dad to pay their bills, like groceries, insurance or rent. Financial professional Brian Mirau talked with KFOX to share tips to help recent grads and their parents.
Track Every Dollar
Pay Down Debt
Give Yourself a Head Start
Save For Emergencies
Click here to see how much parents' finances can be affected by helping adult children.
Tax Season Is Over...What Now.
Tax season may be over, but now is the perfect time to start planning for taxes in the future. Financial professional Brian Mirau talked with KVIA about some of the biggest tax planning mistakes Americans make, and what we should be doing instead.
Not Adjusting Withholding
No Plan for Charitable Giving
Not Maximizing Retirement Contributions
Saving in One Place
KFOX Scoop On Savings - Tax Returns
Buy a new gadget or pay off the credit card? Go on a sunny vacation or start an emergency fund? 62% of Americans are expecting to get a tax refund this year. If you are planning on receiving a refund, financial professional Brian Mirau from Mirau Capital Management talked with KFOX about how to revamp your refund and make your money work for you.
2018 Tax Return Scammers
A warning as you get ready to file your taxes: scammers may have their sights set on your refund! Financial professional Brian Mirau talked with KVIA about the steps filers should take to protect their refund and their identity. See the video interview for more…
File Early
Watch for Red Flags
Be Secure
Adjust Your Withholding
Click here for the new IRS Withholding Tables
Click here to report a suspicious email to the IRS.
Click here if you believe you are a victim of Tax ID Theft.
Financial Bucket List:
Many of us have a bucket list, or even a few thoughts about what we want to accomplish in life. But have you ever thought about a financial bucket list? Financial professional Brian Mirau talk with Unlock Your Wealth Radio's Heather Wagenhals about what should be on our financial bucket list and tips to reach those goals.
Financial Bucket List:
Create a 6 Month Emergency Fund
Have a Perfect Credit Score
Own Your Home

Click here for a mortgage calculator

Be Debt-Free
Create a Financial Plan
Accomplish Your Goals:
Start Small
Cut Unnecessary Expenses
Launch a Snowball
Valentine's Day Money-Saving Date Ideas
If your budget is in the red and you're feeling blue, you better skip that fancy dinner for two! Financial professional Brian Mirau visited KVIA to share some simple ideas to show our loved ones how much we care without breaking the bank.
DIY Date Night (save $100)
Skip Gifts (save $25-$50)
Make it a Competition (save $80)
Click here for more money-saving date ideas!
Market Correction
This February 2018 market correction has many worried. Brian shared some thoughts on the current market situation with NBC KTSM-TV El Paso Proud. Click the video to see more.
How you can get in the giving spirit without breaking the bank
It's the giving season, and as presents are exchanged and good cheer fills the air many people are looking for a way to give back. Financial professional Brian Mirau talked with KFOX about how we can get in the giving spirit without breaking the bank.
Ways to Give Back
Giving to Others - Make a Budget With A Holiday Budget Worksheet
Giving to Charity - Research Charities & Keep the Receipts
Giving to Yourself - Start an Emergency Fund
Giving Season on a Budget
Giving to Others - Host a Present-Free-Potluck
Giving to Charity - Donate Your Time
Giving to Yourself - Take Some "Me Time"
Holiday Budget Worksheet
It's easy to get caught up in the holiday steals and deals of Black Friday. That's why financial professional Brian Mirau talked with KFOX about how to survive the mall madness and protect your pocketbook.
Black Friday Survival Guide
Make a Game Plan
Holiday Budget Worksheet Here
Gear Up Your Phone
Ration Your Cash
Ask Questions
Always Be On the Lookout
Document Everything
Holiday Budget Worksheet Download
Student Loan Tradeoffs 2017
The thought of giving up Netflix forever might seem extreme, but the majority of college grads say they'd do it if it meant they didn't have to pay back their student loans. What else beats paying off student loans? Eating only burnt toast for 3 years, no WiFi for 5 years and even swimming in shark-infested waters for an hour! Financial professional Brian Mirau talked with KFOX about better ideas for grads struggling under the weight of student loans:
Start Studying (Click here to for a student loan guide from the Consumer Financial Protection Bureau)
Don't Miss Payments
Attack the Debt
Think Long-Term
What Higher Rates Mean for REITs

Rising rates can lead to growth for equity real estate investment trusts and trouble for mortgage REITs. Rising interest rates make the cost of financing property more expensive, something that real estate investment trusts understand all too well. Still, if you're thinking of evicting REITs from your portfolio ahead of future rate hikes, there's more to the performance of these investments than higher interest rates might suggest.
Click here to read the full story and input from Brian Mirau.
How to Save for Retirement in the Gig Economy
The traditional nine-to-five job is increasingly giving way to freelancing and side businesses. According to Intuit, the gig economy now accounts for 34 percent of the American workforce and is expected to grow to 43 percent by 2020…
Click here to read the full story.
2016 to Be 'Cataclysmic' Year for Investors, Here's What to Do
A drop in stocks wiped out $1 trillion in January. The World Bank predicted markets are headed for the "perfect storm." It all reinforces the need for comprehensive retirement income planning and the importance of understanding certain factors just over the horizon. "Sell everything except high quality bonds. The New Year will be cataclysmic for investors and the world is in a global recession…
Click here to read full story.
Mirau Capital on the Radio
Tune in every Wednesday at 9:10 a.m. and Saturday at 10:10 a.m. to KEDU 102.3 FM Ruidoso, NM or online at http://www.kedu.us/ to listen to Smart Money with Brian Mirau! Tune in to Smart Money to hear Brian and Harvey T discuss important topics, such as retirement, the economy, health care, stock market trends, taxes and more!
Catch up on our latest episodes: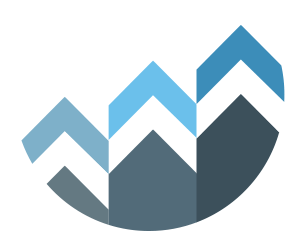 Ready to take
The Next Step?
For more information about any of the products and services listed here, schedule a meeting today or register to attend a seminar.